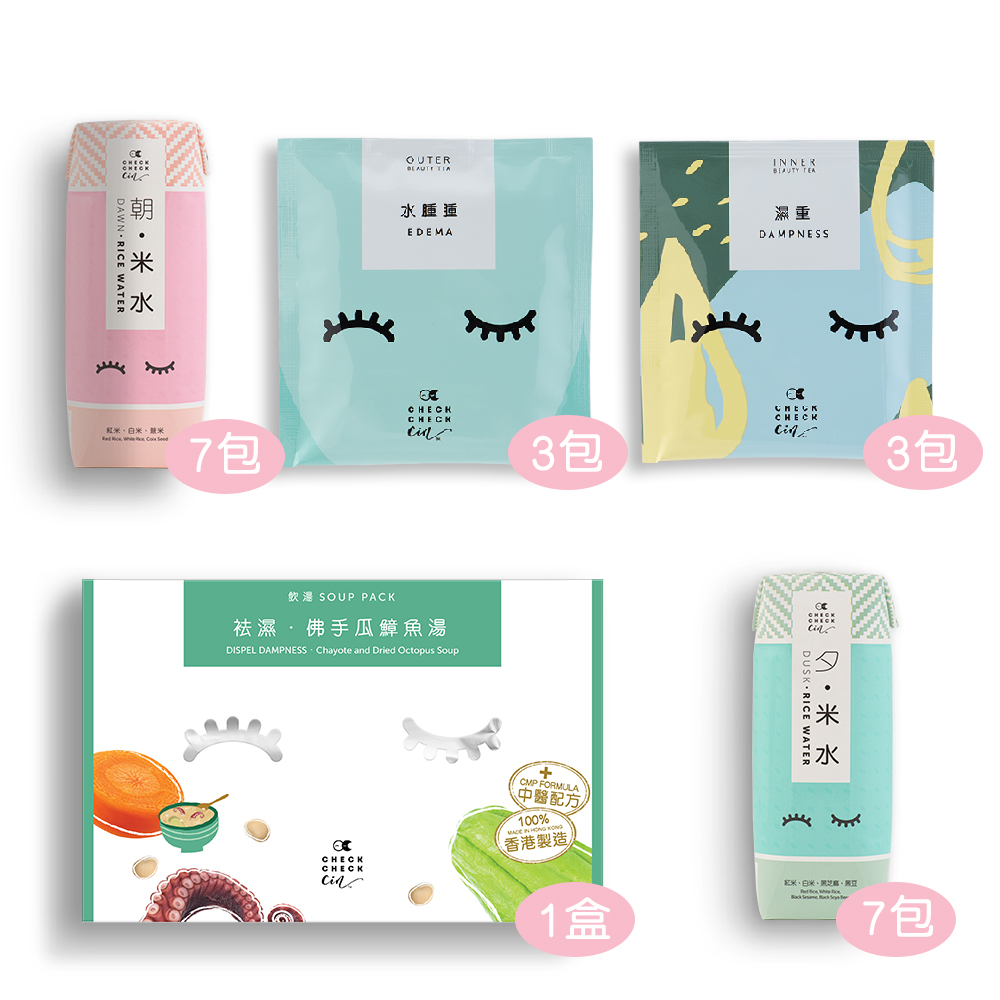 7-day Quick Anti-Bloating Set
---
7-
day Quick Anti-Bloating Set
Dawn Paper Pack Rice Water – Start the body engine
Dusk Paper Pack Rice Water – Replenish energy
Inner Beauty Tea: Dampness – induce urination and dispel dampness
Outer Beauty Tea: Edema – strengthen the spleen and dispel dampness
Slim Down – Kelp and Dried Scallop Soup- aid fat burn and digestion
Are you struggling with these problems?
.waking up with swollen eyes and face
.jawline becoming less defined
.makeup does not last
7-day beauty regime!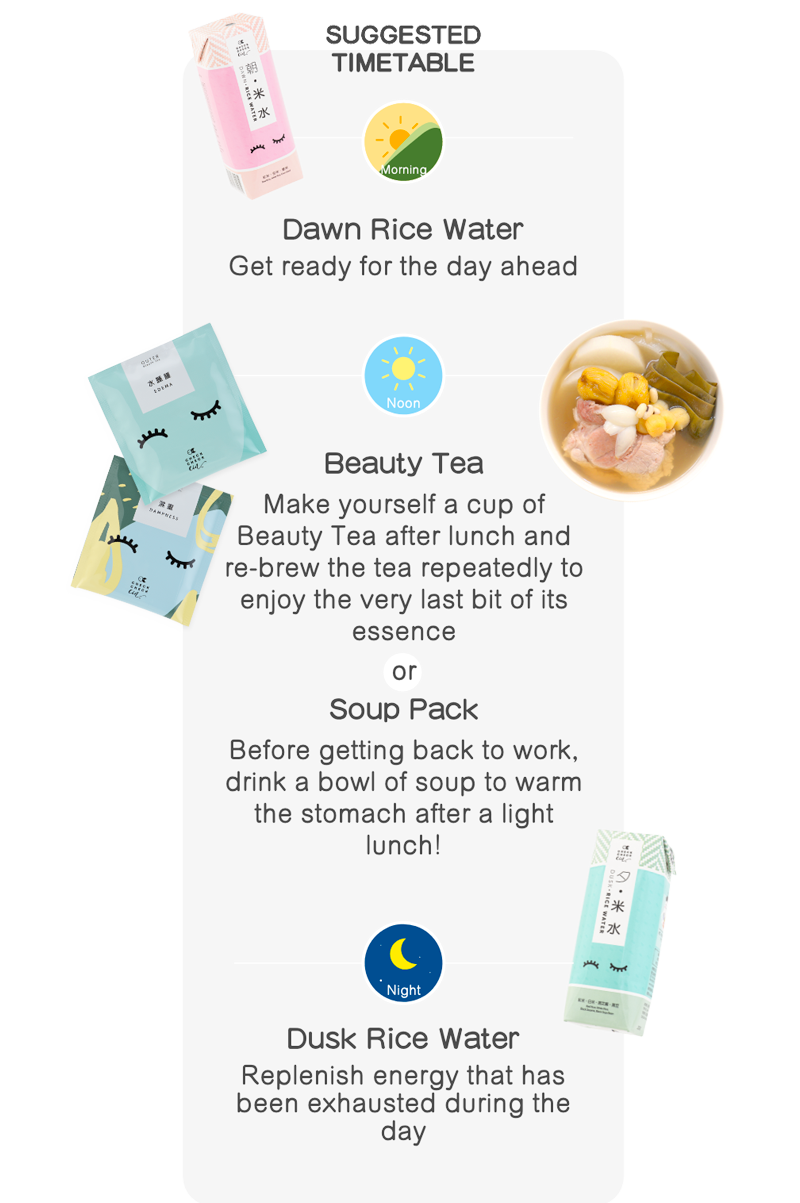 Subscribe monthly to start your healthy lifestyle - Rice Water & Herbal Tea Wellness Plan
Subscribe to our monthly plan to kickstart your healthy lifestyle. You will receive our products on a monthly basis, and enjoy discounted pricing.
To celebrate the launch of the subscription plan, there is an additional 10% discount during the first month.
Make healthy living a habit by taking a step each day towards incremental changes.
Despite the current unusual circumstances, CheckCheckCin is committed to safeguarding your health. Perhaps the grander events are not proceeding as planned, but we must continue to consciously take care of the finer details of our lives. Our health is something we accumulate through everyday habits, and cannot be achieved overnight, so start paying attention to the small details and create healthy habits. Join our monthly subscription and join us on this journey to healthy living!
About the Subscription Plan:
Your credit card will be charged on the same day of every month based on the start of your subscription. To cancel your subscription, please login to your account under "Member Login", and choose "Cancel Subscription" on the subscription page at least 48 hours before the next time you are charged.