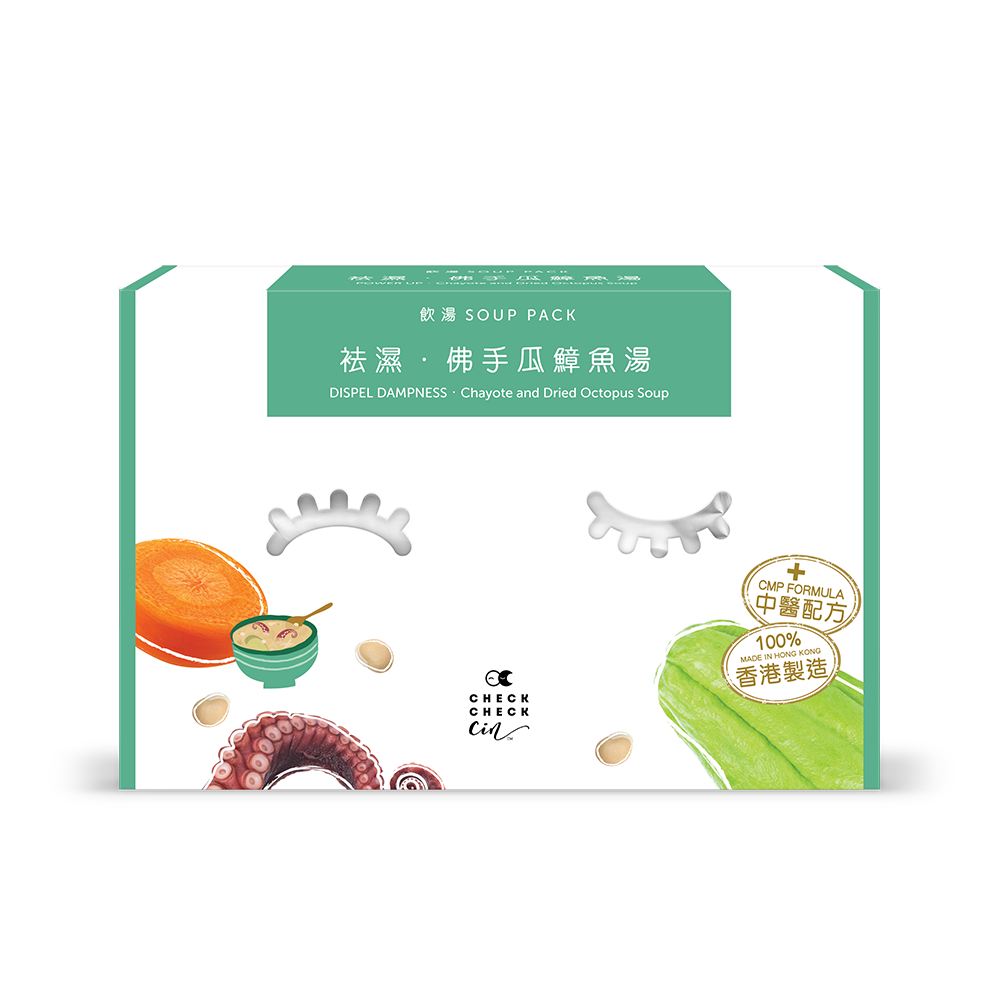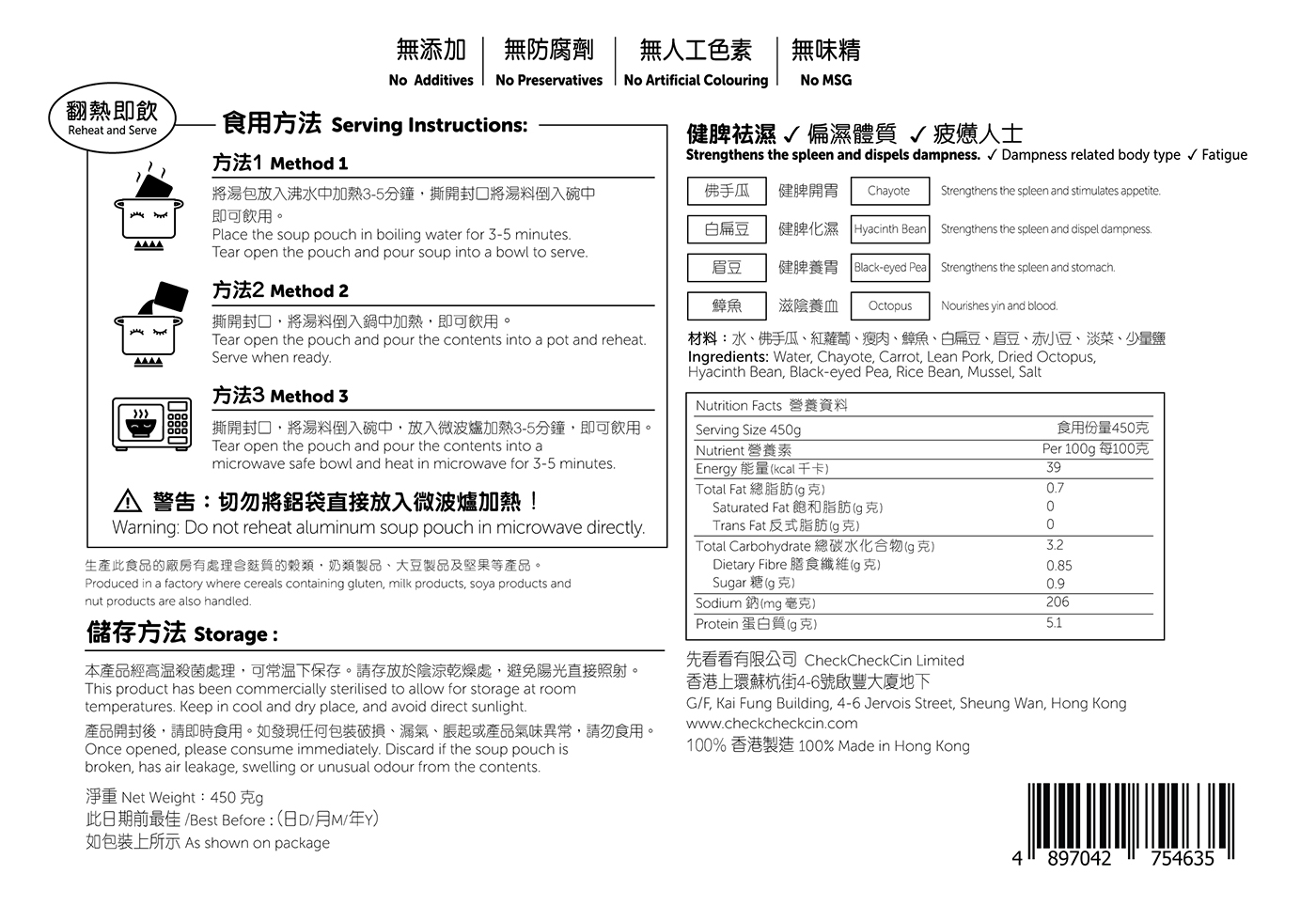 Dispel Dampness – Chayote and Dried Octopus Soup
---
Ingredients: Water, Chayote, Carrot, Lean Pork, Dried Octopus, Hyacinth Bean, Black-eyed Pea, Rice Bean, Mussel, Salt
Effects: Strengthens the spleen and dispels dampness
✓Dampness related body type
✓Fatigue
Chayote: Strengthens the spleen and stimulates appetite
Hyacinth Bean: Strengthens the spleen and dispel dampness
Black-eyed Pea: Strengthens the spleen and stomach
Octopus: Nourishes yin and blood
Reheat and Serve
Serving Instructions:
Method 1
Place the soup pouch in boiling water for 3-5 minutes. Tear open the pouch and pour soup into a bowl to serve.
Method 2
Tear open the pouch and pour the contents into a pot and reheat.
Serve when ready.
Method 3
Tear open the pouch and pour the contents into a microwave safe bowl and heat in microwave for 3-5 minutes.
Warning: Do not reheat aluminum soup pouch in microwave directly.
Produced in a factory where cereals containing gluten, milk products, soya products and nut products are also handled.
This product has been commercially sterilised to allow for storage at room temperatures. Keep in cool and dry place, and avoid direct sunlight.
Once opened, please consume immediately. Discard if the soup pouch is broken, has air leakage, swelling or unusual odour from the contents.
In the world of traditional Chinese medicine, soup is a time-honoured ingredient for health and wellness. The "Soup Pack" series, which includes five different types of soups, aims to make it easy for consumers to select the correct soup for their specific body type while dispelling the common misperception that only "warming" or "nourishing" soups offer health benefits. "Soup Pack" soups target a variety of different conditions, including heat, stress, dampness, dryness, and overweightness.
All ingredients have been meticulously selected, combined, and tested to ensure the highest quality and maximum benefit. The hairy fig root and black bone chicken soup, for example, is made from black bone chickens that are deboned by hand, then cooked in a twofold process that includes boiling the bones and stewing the meat. It's no wonder the finished product conjures up warm, fuzzy feelings of lovingly prepared dinners at home!
・No Additives
・No Preservatives
・No Artificial Colouring
・No MSG
Net Weight:450g