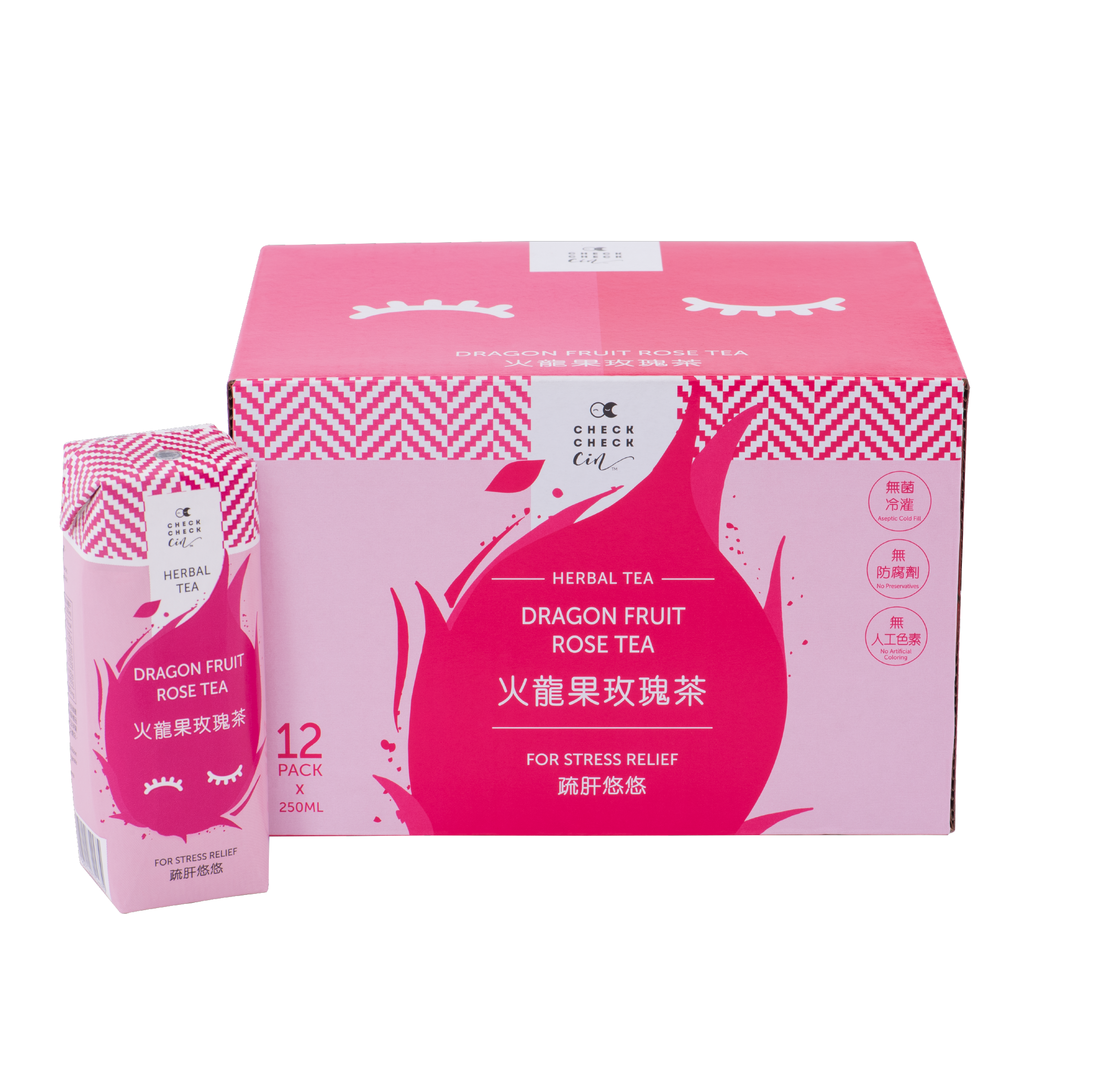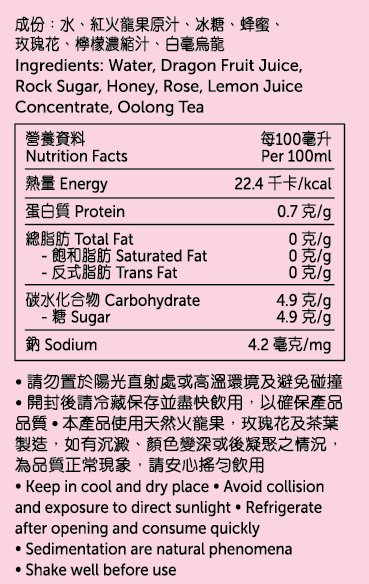 Dragon Fruit Rose Tea
---
Ingredients: Water, Dragon Fruit Juice, Rock Sugar, Honey, Rose, Lemon Juice Concentrate, Oolong Tea
FOR STRESS RELIEF
Dragon Fruit – Loosens bowel to relieve constipation
Rose – Relieves stress
Oolong Tea – Aids digestion and burns fat
Relieves stress, moistens the bowels to relieve constipation. Suitable for difficulty passing stool, stress, frequent sighs, and dull complexion.
Keep in cool and dry place. Avoid collision and exposure to direct sunlight.
Refrigerate after opening and consume quickly.
Sedimentation are natural phenomena. Shake well before use.
*Not suitable for pregnant women and women during menstruation
Aseptic Cold Fill. No Preservatives. No Artificial Coloring.
Manufactured in: Taiwan
Best Before:15 Feb 2024