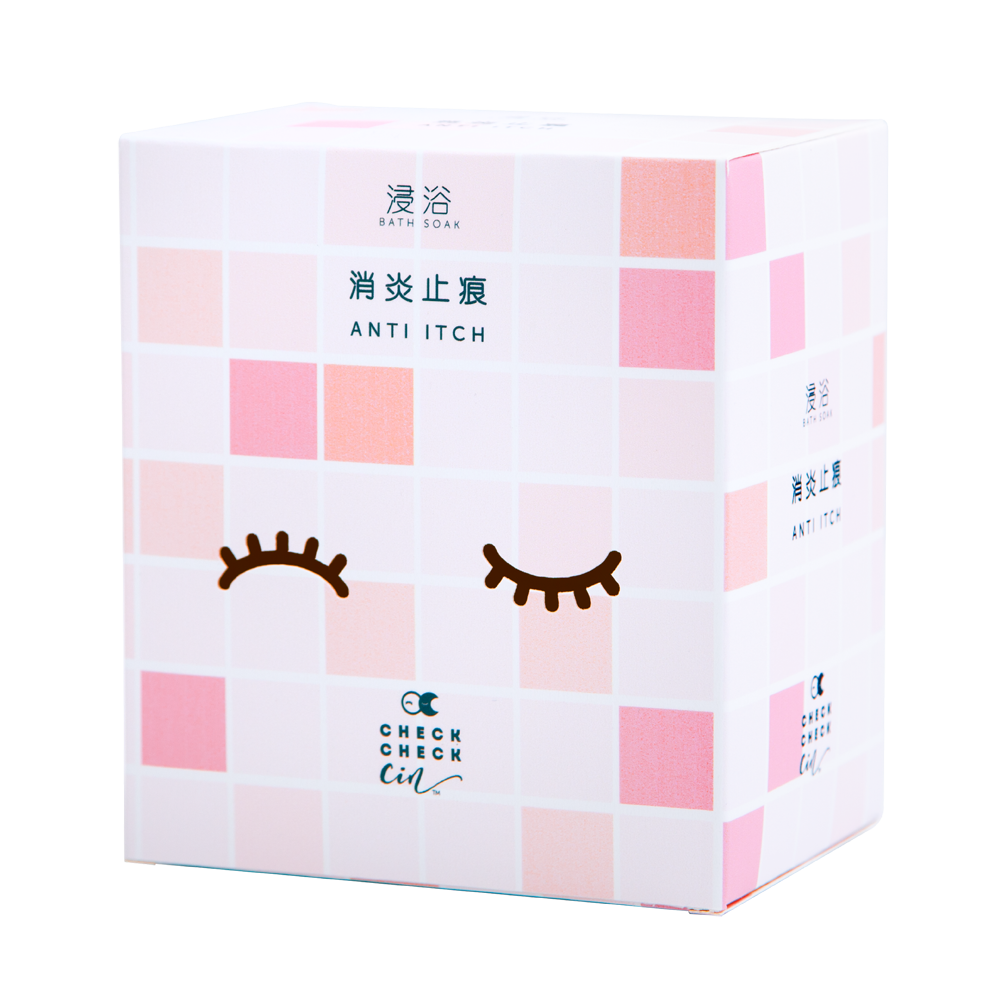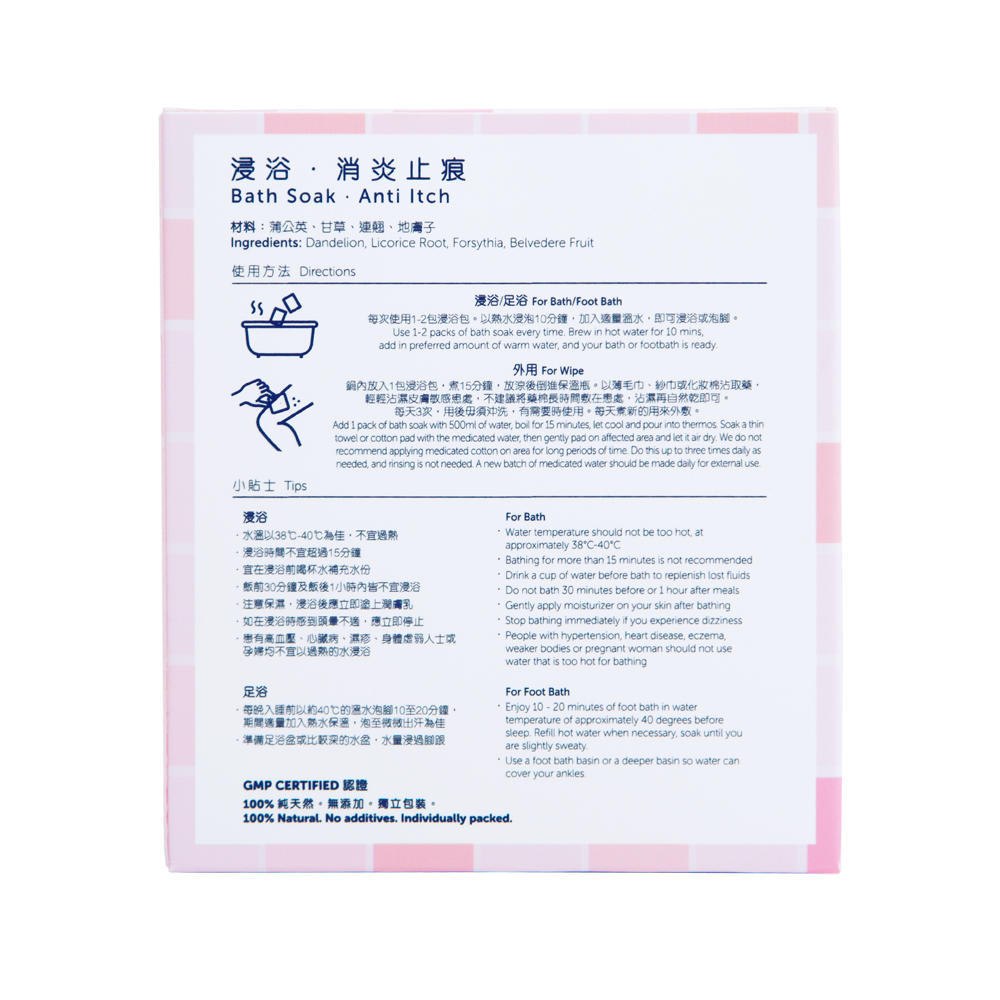 Anti Itch
---
Ingredients: Dandelion, Licorice Root, Forsythia, Belvedere Fruit
Directions:
For Bath / Foot bath
Use 1-2 packs of bath soak every time. Brew in hot water for 10 mins, add in preferred amount of warm water, and your bath or footbath is ready.
For Wipe
Add 1 pack of bath soak with 500ml of water, boil for 15 minutes, let cool and pour into thermos. Soak a thin towel or cotton pad with the medicated water, then gently pad on affected area and let it air dry. We do not recommend applying medicated cotton on area for long periods of time. Do this up to three times daily as needed, and rinsing is not needed. A new batch of medicated water should be made daily for external use.
Tips:
For Bath:
– Water temperature should not be too hot, at approximately 38°C-40°C
– Bathing for more than 15 minutes is not recommended
– Drink a cup of water before bath to replenish lost fluids
– Do not bath 30 minutes before or 1 hour after meals
– Gently apply moisturizer on your skin after bathing
– Stop bathing immediately if you experience dizziness
– People with hypertension, heart disease, eczema, weaker bodies or pregnant woman should not use water that is too hot for bathing
For Foot Bath:
– Enjoy 10 – 20 minutes of foot bath in water temperature of approximately 40 degrees before sleep. Refill hot water when necessary, soak until you are slightly sweaty.
– Use a foot bath basin or a deeper basin so water can cover your ankles.
• GMP Certified.100% Natural.
• No additives. Individually packed.
1 box x 5 packs
Made in Hong Kong