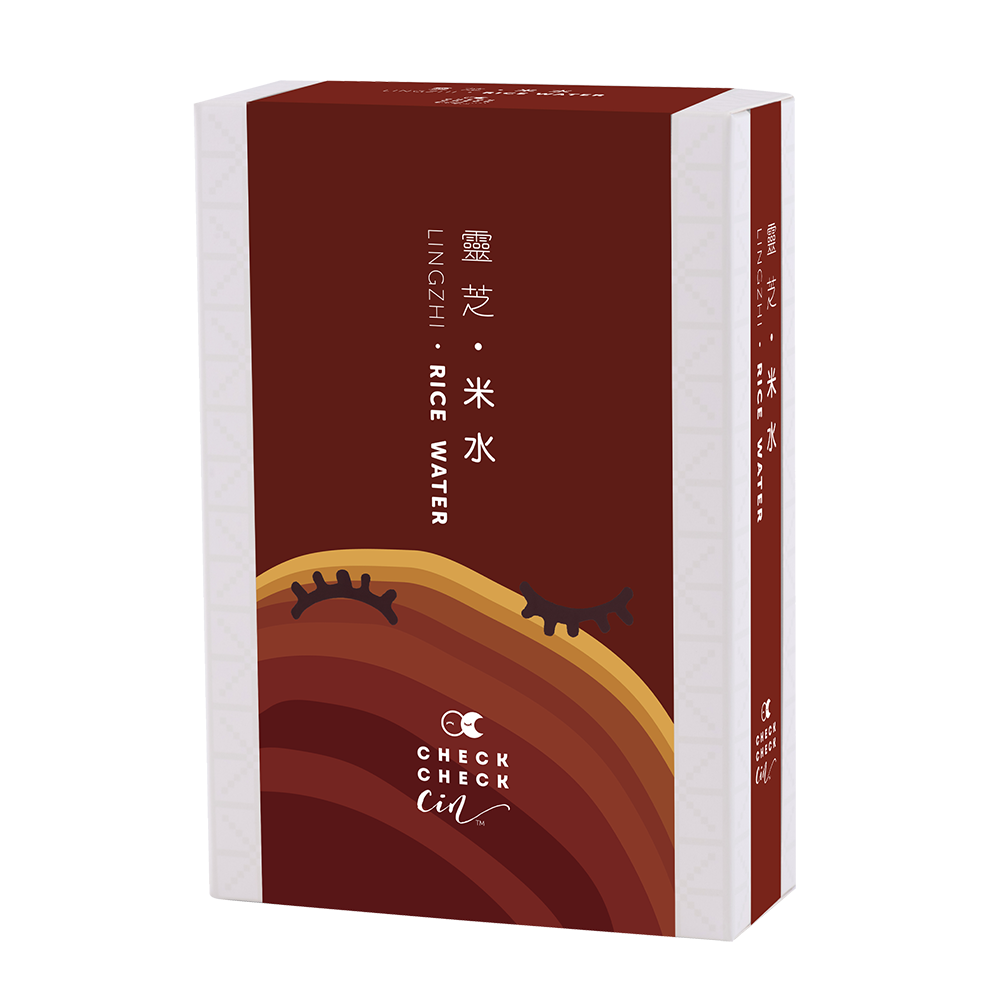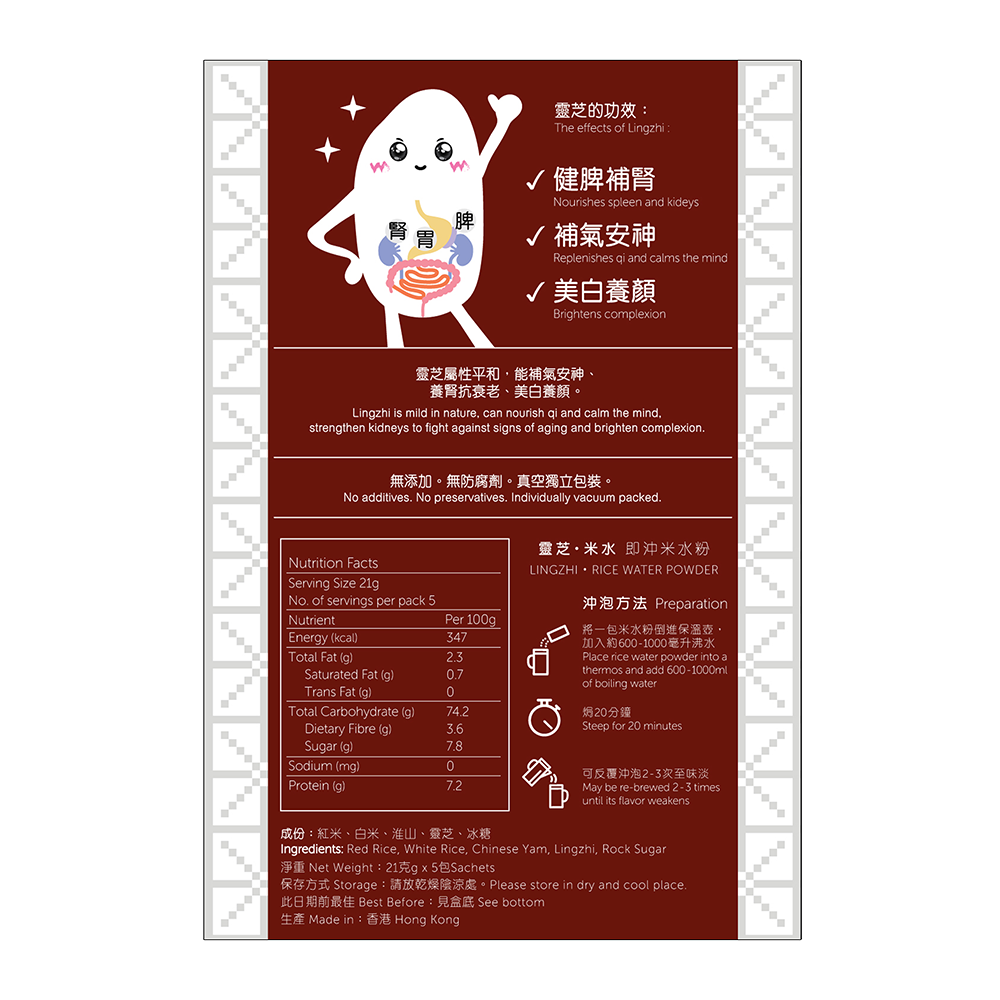 LINGZHI ・ RICE WATER
---
Ingredients: Red Rice, White Rice, Chinese Yam, Lingzhi, Rock Sugar
The effects of Lingzhi:
✓Nourishes Spleen and Kidneys
✓Replenishes Qi and Calms the Mind
✓Brightens complexion
Lingzhi is mild in nature, can nourish qi and calm the mind, strengthen kidneys to fight against signs of aging and brighten complexion.
Effects: Brightens complexion, nourishes kidneys to fight against signs of aging.
Place rice water powder into a thermos and add 600-1000ml of boiling water
Steep for 20 minutes
May be re-brewed 2-3 times until its flavor weakens
Please store in dry and cool place.
No additives. No preservatives. Individually vacuum packed.
The presence of small amounts of sediments is a normal phenomenon.
1 box x 5 sachets
Net Weight:21g x 5 sachets
Made in: Hong Kong