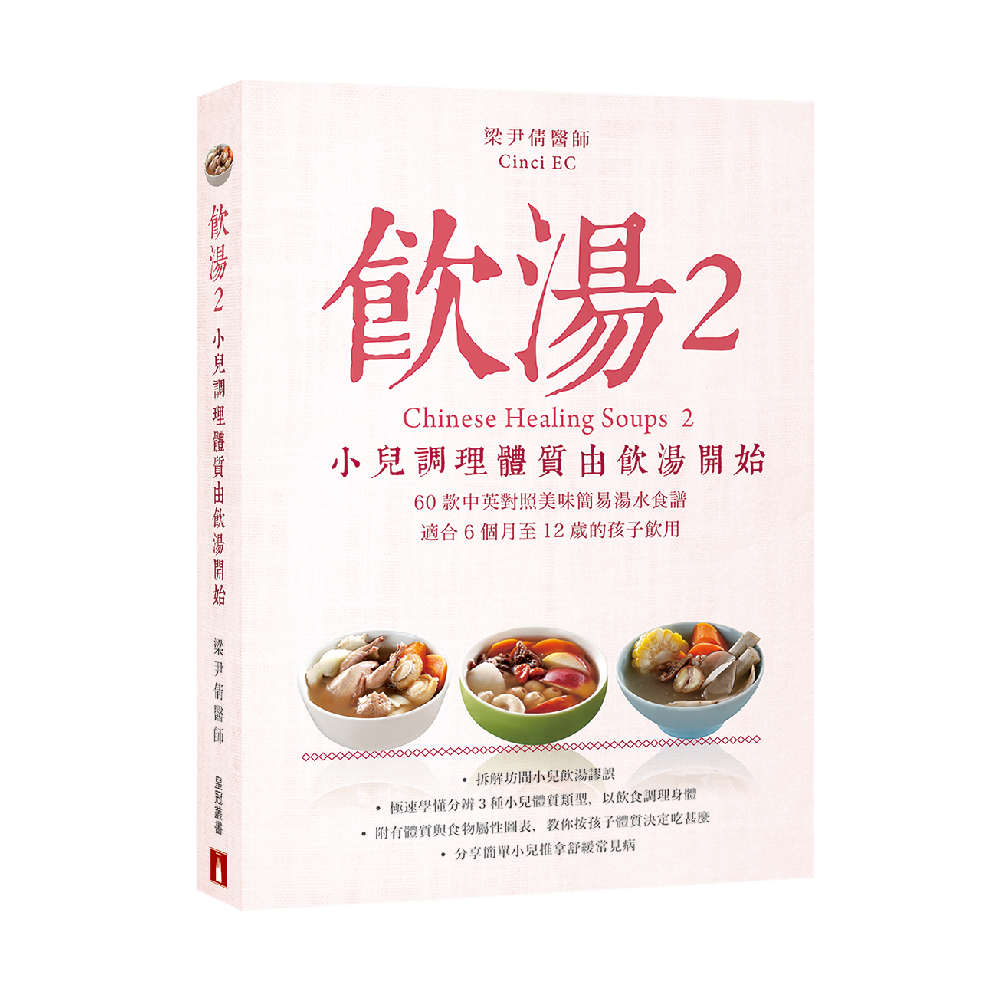 Chinese Healing Soups 2
---
Chinese Healing Soup 2 Introduction:
Chinese Healing Soups 2 covers the basics of Chinese Medicine as it relates to children from 6 months to 12 of age. It introduces three body types for children and includes 60 bilingual soup recipes suitable for the entire family. This book teaches parents how to prepare food for children according to their body symptoms, and serves as a guide for food selection during the four seasons and according to different common illnesses seen in children. Also included in the book are infant tui na methods, definitely an all rounded go-to book when raising a child.
About the author:
Cinci Leung is a Hong Kong registered Chinese medicine practitioner, founder of CheckCheckCin and a mother of two. She graduated from Pepperdine University with a bachelor's degree in Business Administration, then went onto graduate from the University of Hong Kong with a bachelor's degree in Chinese medicine. She also obtained a master of science in acupuncture from the Chinese University of Hong Kong. Cinci is also the author of the best-selling book series "Chinese Healing Soups 1,2&3".