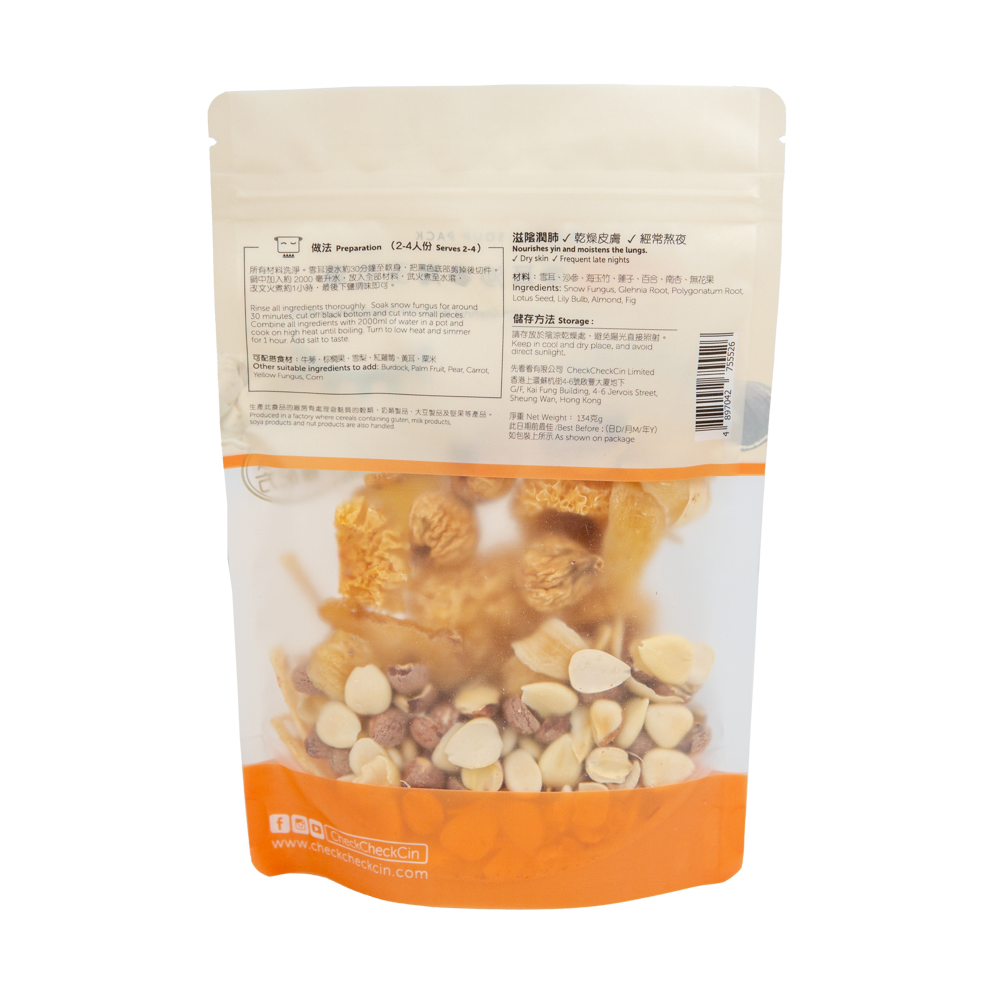 Moisten – Snow Fungus Soup with Glehnia Root and Polygonatum Root
---
Ingredients: Snow Fungus, Glehnia Root, Polygonatum Root, Lotus Seed, Lily Bulb, Almond, Fig
Effects: Nourishes yin and moistens  the  lungs
✓Prone to dry skin
✓Frequent late nights
Preparation:
Rinse all ingredients thoroughly.  Soak snow fungus for around 30 minutes, cut off black bottom and cut into small pieces. Combine all ingredients (including the seaweed and the soaking water) with 2000 ml of water in a pot and cook on high heat until boiling. You may choose to remove the seaweed at this stage, depending on your personal preference. Turn to low heat and simmer for 1 hour. Add salt to taste.
Other suitable ingredients to add: Burdock, Sea Coconut, Pear, Carrot, Yellow Fungus, Corn
(Serves 2-4)
 Keep in cool and dry place, and avoid direct sunlight.
 Discard if the soup pouch is broken, has air leakage, swelling or unusual odour from the contents.
Produced in a factory where cereals containing gluten, milk products, soya products and nut products are also handled.
Net Weight:134 g