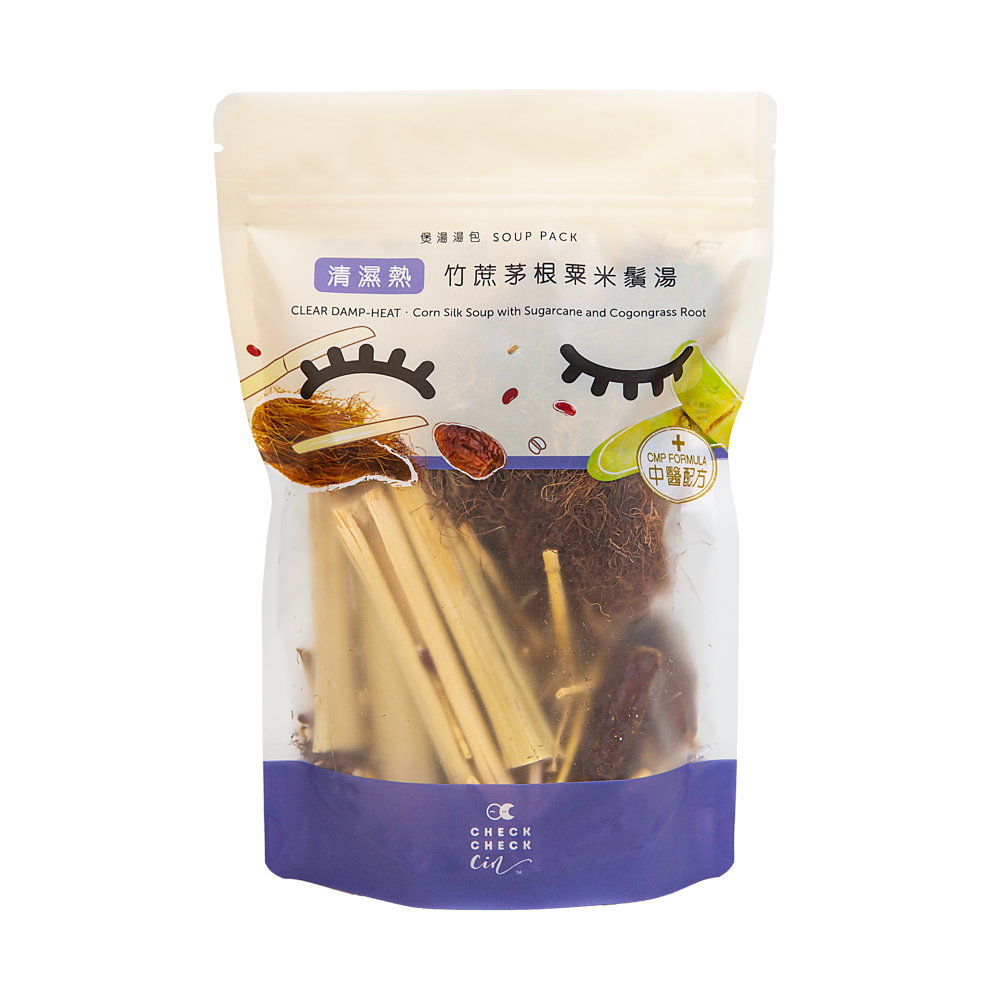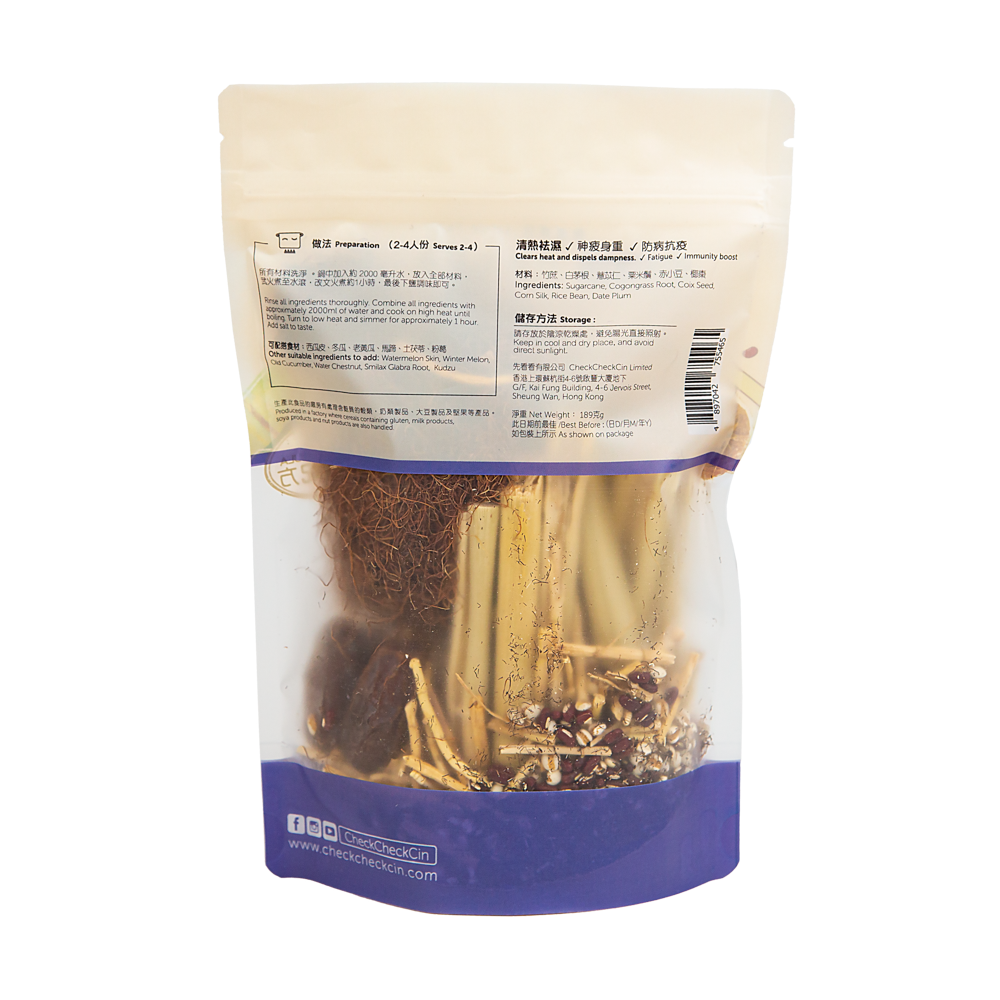 Clear Damp-Heat–Corn Silk Soup with Sugarcane and Cogongrass Root
---
Ingredients: Sugarcane, Cogongrass Root, Coix Seed, Corn Silk, Rice Bean, Date Plum
Effects: Clears heat sand dispels dampness
✓Fatigue
✓Immunity boost
Preparation:
Rinse all ingredients thoroughly. Combine all ingredients with approximately 2000 ml of water and cook on high heat until boiling. Turn to low heat and simmer for approximately 1 hour. Add salt to taste.
Other suitable ingredients to add: Watermelon Skin, Winter Melon, Old Cucumber, Water Chestnut, Smilax glabra,  Kudzu
(Serves 2-4)
 Keep in cool and dry place, and avoid direct sunlight.
 Discard if the soup pouch is broken, has air leakage, swelling or unusual odour from the contents.
Produced in a factory where cereals containing gluten, milk products, soya products and nut products are also handled.
Net Weight:189 g