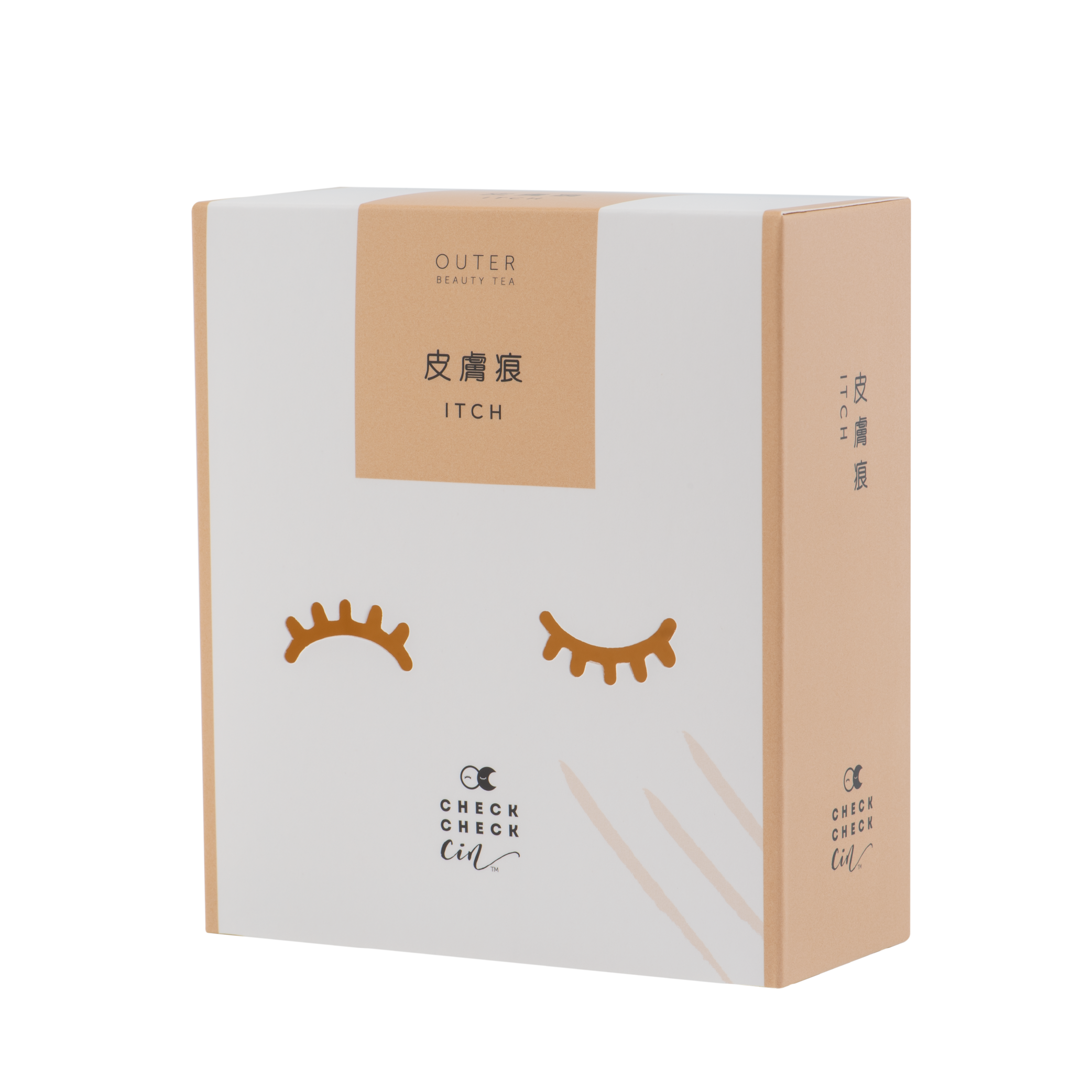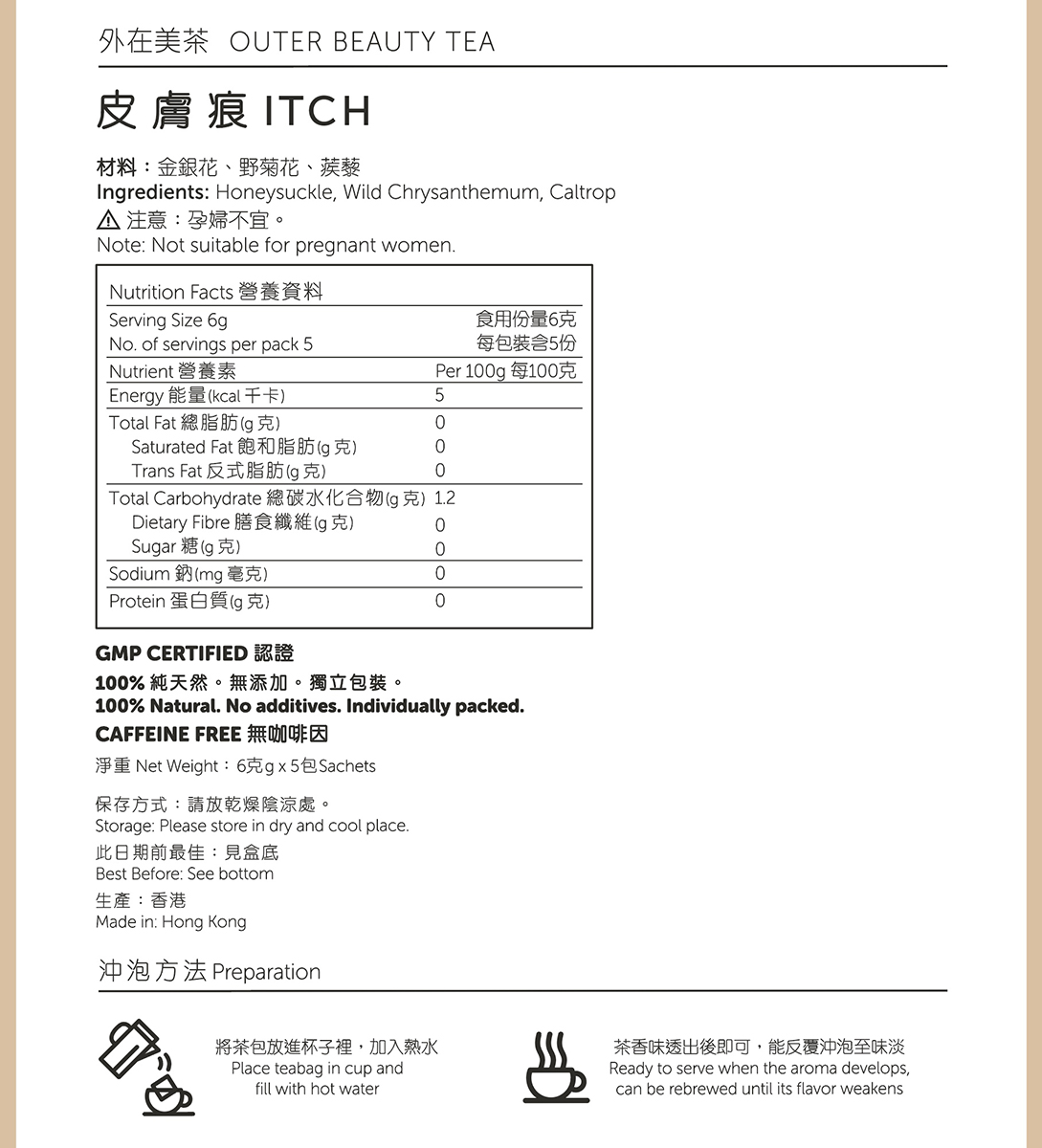 Itch
---
Ingredients: Honeysuckle, Wild Chrysanthemum, Caltrop
Effects: Clears heat and dispels dampness
✓Skin redness or itchiness
Place teabag in cup and fill with hot water, ready to serve when the aroma develops
Beauty tea draws its inspiration from the baizigui (a special chest that consists of tens to hundreds of small drawers used by traditional Chinese medicine pharmacies to store medicinal herbs) and was conceived as an innovative way to bring the baizigui into the home. Featuring ten different teas across two categories – "inner beauty" and "outer beauty" – the beauty tea collection is crafted with carefully selected ingredients and targets a wide range of conditions, making it easy for consumers to select the most suitable remedy for their specific needs, symptoms, or ailments.
The "tea" in beauty tea refers to its healing and wellness benefits, while "beauty" is linked to health. There is an old Chinese saying: "The face reflects the heart", and likewise, the face is also a reflection of the body, where the physical condition of a person is often revealed in his or her five senses or outward appearance, both of which are inextricably linked to the stomach and spleen. When the body is balanced both internally and externally, our health naturally radiates outward and we are truly beautiful inside and out.
Note: Not suitable for pregnant women.
• GMP Certified.100% Natural.
• No additives. Individually packed. Caffeine Free
1 box x 5 packs
Made in Hong Kong